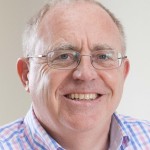 Steve Leverton  formed Cornmill Associates in 2007. He specialises in business finance and works with clients of all sizes, ranging from sole-traders and start-up's to large corporates. Operating successfully in any sector, Steve has long-standing clients in the retail, leisure and entertainment, Higher Education, manufacturing and property markets.
After a 'character forming' background working in a family business, Steve went into banking and gained valuable experience in a breadth of issues relating to finance. He became a respected commercial banker, a coach and mentor to other bankers and a champion of small businesses. He now combines those skills and experiences in his support of business owners and finance directors.
Steve is involved in supporting young entrepreneurs, working with several start up businesses and also mentoring at New Entrepreneurs Foundation (NEF) and the Enterprise Development Hub at Middlesex University.
Steve also works as part of the team at Stirling Partners Finance – so he combines his problem solving skills in finance, business analysis and presentation skills, with the capability to also source funding and investment for businesses.
Steve's interests include his home and garden and travel. Having been a rower in his home town of Cambridge, his sporting activities are now limited to the occasional game of snooker and supporting Chelsea FC.
Becky Swain – Becky's earlier background is in corporate telecoms and event management, so she brings the necessary skills in project management and control. Becky manages our databases, CRM system and meeting planning.