'Steve's knowledge and experience gave me a real commercial advantage and represents fantastic value for money'
I came across Steve Leverton's profile by chance and asked him for some guidance and an objective opinion on the nature and contents of a loan agreement, debenture and personal guarantee. This service played a key part in allowing us to confidently navigate and negotiate a property acquisition deal – which was critical to the expansion of our law firm. Steve's knowledge and experience gave me a real commercial advantage and represents fantastic value for money as his input ultimately resulted in obtaining an unsecured loan. He provided a gold standard service throughout at very short notice and at a reasonable cost. Very grateful to Steve and hence I can personally recommend and advise engaging Cornmill Associates for all such like matters
London based Lawyer (confidential)
---
'Steve has expertly chaired and facilitated the panel of judges at the final of the contest, allowing the smooth running of the event. He manages to make the finalists feel at ease whilst also asking probing, and sometimes difficult, questions about their businesses'
For the past six years, Steve Leverton has played an integral role as an expert judge in supporting the 'Entrepreneurial Barnet Competition', a contest to discover new talent and business ideas across the London Borough of Barnet. The competition is a collaboration between Middlesex University, London Borough of Barnet, and Barnet and Southgate College, supported by Hammerson PLC, Brent Cross Shopping Centre and Santander Universities. Each year, Steve has expertly chaired and facilitated the panel of judges at the final of the contest, allowing the smooth running of the event. He manages to make the finalists feel at ease whilst also asking probing, and sometimes difficult, questions about their businesses. Steve has a wealth of knowledge in raising finance and starting businesses and is generous with this expertise, always giving contestants practical and actionable feedback. Middlesex University are delighted to be working with Steve and the competition is enhanced by his presence and contribution.
Dominic Moule, Head of Events and Corporate Planning, Middlesex University
---
'He immediately engaged with the bank in a way that gave them confidence, initially buying more time but also coming up with a plan that would see both us, and the bank content, with the outcome'
My involvement with Steve Leverton of 'Cornmill Associates' came about as our banker of many years were making decisions which were threatening the future of our business, with tight deadlines involved too. As an ex-banker himself it seemed that Steve was able to quickly understand both our own position and that of the bank.  He immediately engaged with the bank in a way that gave them confidence, initially buying more time but also coming up with a plan that would see both us and the bank content with the outcome. He then effectively 'project managed' the whole process, meeting deadlines and with good communication throughout. We now have a new relationship with the same bank, on better terms and can get on with our business. I can see why Steve has been called 'the Bank Whisperer'
Sandra B, Company Director.
---
'Our experience of having Steve engaged by our client has been a positive one'
"Steve Leverton was engaged by a Company borrower to work as an intermediary between them and the bank, in a situation where we needed them to make decisions and implement significant change in their finances and banking relationship. It was clear from early on that Steve, as an ex-banker, understood our own position and was able to support both us and the client very effectively. A plan was agreed that was not straightforward but which Steve effectively 'project managed' to a satisfactory conclusion to tight deadlines. Throughout the process his communication with the bank was good and the fact that he gave us confidence that the situation would be resolved was important to us continuing to support the client throughout this. Our experience of having Steve engaged by the client has therefore been a positive one".
Robin B, Private Banker
---
'We would not have secured this finance without his invaluable contribution'
We needed to release some equity against existing property to fund a development site. Steve came for an initial consultation and we discussed our options and way forwards. He listened to our requirements , which included 'No Personal Guarantees' and 'No micro-management from surveyors'. Very quickly Steve had put a report together for us to send to potential lenders that he had identified, and had soon found a lender willing to meet our needs. Most importantly Steve was available every step of the way in order to get the transaction over the line. We do not believe that we would have secured this finance to meet our needs in this way without his invaluable contribution, which has allowed us to continue with our project
Simon and Chris, Residential Property Developers
---
'I was able to negotiate with confidence'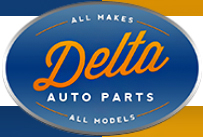 I recently arranged some finance with a bank and was reviewing their Heads of Terms to which I believed I had a good understanding. However I decided to further explore some of the terms and conditions, and I suspect like most the starting point is to 'Google'.
After several unsuccessful attempts to find the answers I was seeking, I came across a blog written by Steve in 2011 on the Cornmill Associates website. I found his blog to be very informative and the most relevant to my circumstances with my bank.
I decided to contact Steve in the hope that he could further elaborate on some of the points written in his blog written over 7 years ago! I found Steve to be very genuine and knowledgeable, his expert advice was very thorough and exceeded all my expectations. I left the conversation with a better understanding and felt I could negotiate terms with my bank with confidence.
The appreciation shown towards Steve in some of his other testimonials is no surprise to me, should I ever require any support from Steve, I wouldn't think twice!
Humanyun Ahmad (Managing Director), Delta Auto Parts
_______________________________________________________________________
'Strong and professional presentation skills'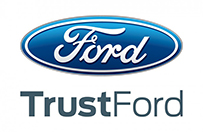 As Europe's largest and most successful Ford dealer group, with a turnover of nearly £1billion and over 3,000 staff, we have always been self-funding. However due to a change in policy we needed to prepare to put finance lines in place. We have a complex Group structure and the security position was always going to be difficult for a lender to understand. We were introduced to Steve Leverton who worked alongside us for a short while, getting to understand the whole corporate structure and what was needed. Steve's presentation skills are strong and he provided a comprehensive but concise document which equipped us to do a very professional presentation to a bank
Steve Williams,
Finance Director
Ford Retail
---
'Valuable support in dealing with the bank'
I am director of Shire House Properties Ltd, a family owned and run property company which ran into difficulty as a result of a SWAP arrangement signed in 2009. When I was invited by the Bank to participate in a review of the SWAP agreement I realised I would benefit from technical support.
I was recommended to contact Steve Leverton by a medical partner of mine who had used his services through Cornmill Associates. Steve was immediately supportive but at the same time showed integrity in making sure all claims and arguments were fair and reasoned. He worked hard on the background, technical aspects and preparation for the review.
He gave valuable support at the review meeting itself, providing focus for myself and direction for the Bank on points to address.
The result has been a significant refund of incurred costs, cancellation of the SWAP and the possibility of consequential costs, a complex area where Steve has again provided support and direction.
I would recommend his services to a colleague with confidence.
Dr Steven Cox
---
'Supported throughout and saw me through the 'Deal Fatigue' stage'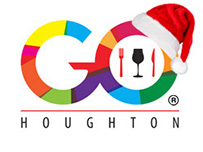 I recently sold a significant part of our retail business. The whole process was complex, with the buyers being overseas based and demanding in their negotiations. In these circumstances a good sound and assertive lawyers help is essential and I had strong support on the legals from my own solicitors who had expertise in this area. I also however chose to involve Steve Leverton of 'Cornmill Associates' to work alongside me on other technical issues, including negotiations with bankers, financial due diligence and consultation with the managers and staff.  It was also valuable to have Steve sitting alongside me in meetings with the buyers where I was having to make commercial decisions which could have major financial implications. I was also grateful for the moral support when things got a bit tough and 'deal fatigue' set in and also for help with some of the paperwork. Someone in this situation would be well advised to have such assistance to be able to see through a wide angle or zoom lens but remaining focused on the objectives, I was grateful for involvement of 'Cornmill Associates' during this time.
Kishor Patel,
Nisa Local
Houghton Trading Ltd
---
'Took a lot of the work out of it, found a great deal and gave us support throughout'

"As a consulting business we have a finance need which is well covered by invoice discounting. We engaged Steve Leverton to do the work to talk to lenders and find out which ones had the most appetite to help us and could also provide the package we needed. Steve quickly understood our requirements and sourced packages and terms from three different lenders. He organised our meetings with them and helped us compare the deals and make a decision. Basically he took a lot of the work out of it and gave us great support through the process"
Jeremy Tipper,
Talent Collective
---
'I can make a better lending assessment and have more confidence in the proposition'
Steve has done work for several of my clients who have needed help in organising their finances and particularly in presenting their cases to the bank. His skill is not just in helping them produce their own business plans but also in leaving them with a genuine understanding of what they need to do to run their businesses and their finances better. When Steve has been involved in a situation I can make a better assessment of a lending application and have more confidence in the proposition itself.
Lisa Mason,
Senior Bank Manager
---
'Combines expert knowledge and integrity with the ability to get things done'

I have worked with Steve for a number of years on mutual clients ans each time it is an absolute pleasure. Steve combines expert knowledge and integrity with the ability to get things done, quickly. I look forward to Cornmill Associates and HJP Chartered Accountants working together to achieve client goals for many years to come.
Angela Peden,
HJP Chartered Accountants
---
'Avoided the client being intimidated by a corporate buyer'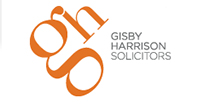 I have worked with Steve Leverton on a number of matters over the past five years, and earlier this year we worked together for a mutual client "P and K" on one of the larger transactions.  It was good to work alongside Steve as the business sale progressed and I know the mutual client found his assistance in dealing with the commercial and banking aspects of the sale invaluable.  The client was dealing with a far larger business and it was helpful to have Steve's support when perhaps without it the client may have been intimidated by the tendency of the other party to say "this is the way things are done up at this level".  Steve assisted in the client's ability to push back against this.
Thanks again for your assistance Steve.
Martin Addrison,
Gisby Harrison Solicitors
---
'Great lending judgement and tremendous people skills'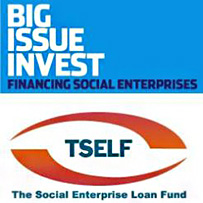 I have known Steve Leverton of Cornmill Associates for many years. He was one of my Area Business Managers when he worked for NatWest. I now run a charity that lends money to other charities. I have such a high regard for Steve, that when I had to take an extended period of sick leave, I asked him to stand in as temporary Chief Executive. He exceeded all my expectations in the way that he carried out this role. Great lending judgement and tremendous people skills.
Mike Baker,
Chief Executive
The Social Enterprise Loan Fund
---
'His experience, commercial judgement plus his speaking ability and presentation skills, made a valuable contribution'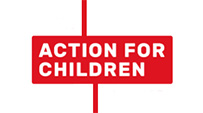 Steve Leverton has recently undertaken some work for us in connection with our change programme. Specifically he has been involved in the changes in the roles of our business development teams where a 'commercial injection' was needed to help them improve how they manage a portfolio of clients and work more as 'relationship managers'. Steve's experience, his commercial judgement plus his speaking ability and presentation skills meant he made a valuable contribution to our programmes.
Tom Davis,
Head of Marketing
Action for Children
---