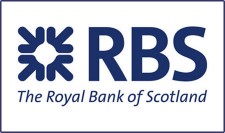 Interesting to have met the lawyer that was successful in the 'RBS v Carlyle' case. A lot has been written about this landmark case (which was about the bank reversing its decision to lend to a developer) but it was good to get more of the inside story. It is of course another 'David v Goliath' situation where the Court has been less than impressed by the bank's approach to the underlying transaction but also how they handled themselves through the proceedings. 
  
 The key to success has however (again) been that the borrower kept and could retrieve meticulous records, and had an independent adviser present during meetings who could take notes as well as provide technical and moral support.
  
 It is another example however of how painful, protracted and costly such cases can be. It first went to court in 2008 (at the banks instigation) and was concluded (as far as a ruling is concerned) in March this year. Costs have yet however to be finalised and potentially this could take up to another two years to settle. Not many SME's would have the stomach, heart or mindset to go the distance on such a case.