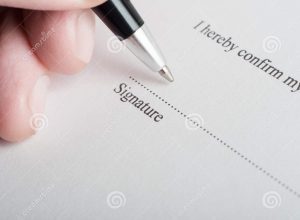 In 2011 I put out a blog (and subsequently a podcast-see link below) about Mortgage Debentures. Remarkably, ten years later, It remains one of the top items in a Google search on the subject, not because it is so good but because there is a dearth of information covering this. And yet companies are being asked to sign these security documents increasingly regularly by lenders.
The reasons for this increase are:
It wasn't always justifiable to take a Mortgage Debenture for a Bank Overdraft, but businesses often have to use Invoice Discounting more now and such facilities always have a need for a charge over the book debts that a Debenture includes. The same applies to Asset Finance.
Similarly, 'Platform Lenders' (such as 'Funding Circle' and Peer2Peer lenders) nearly always have in their model that loans have to be secured by Mortgage Debenture (and often Directors Personal Guarantees). It is usually a condition of their funders.
Professional landlords have made a shift to owning property portfolios in the name of Limited Companies (due to tax changes). Most (although not all) Buy to Let lenders will insist on a Mortgage Debenture from the borrowing entity.
So, Mortgage Debentures have become 'The Norm' when companies are borrowing money, and arguably many businesses are not going to get funding if they are not willing for the company to give this security. Note that it is indeed 'the Company' that is giving the security, with normally only one Director (plus Secretary) able to commit the business to this. No solicitors are required to explain the document and ensure (on behalf of the lender) that the Director signing was fully aware of the implications.
Mortgage Debenture documentation is no easy read – they can be up to sixty pages of legalese – and often they are needed in a hurry. I doubt that many Directors go through them in detail, nor do they fully understand the powers that a Debenture gives to the lender. Most significant of those is the right to appoint a Receiver at very short notice if necessary.
These are 'passive' forms of security; they sit there in the background and only come into play if the borrower is in 'default'. However, the 'default' definitions are normally set out separately in a Loan Facility Letter, which will probably have 'Financial Covenants' which are periodic tests that the bank will undertake to check that all is still well.
Such Covenants would be 'Loan to Value' related (tested by periodic professional valuations) or 'Serviceability' related (tested by looking at the income of the business versus the borrowing costs). The latter is probably going to become rather higher profile as we are approaching the fourth Rent Quarter where many commercial landlords may not have been paid by tenants.
So, the message to Directors is to understand what you are signing and the implications of doing so.
Also be prepared to challenge the lender.
Recently the founder of a family property business was asked to sign a Mortgage Debenture for the first time as he had moved properties into a Limited Company. He felt uncomfortable but his Solicitor and his Accountant both told him the document (from a High Street Bank) was 'standard'. I was asked to explain it to him in commercial terms (as I'm not a Lawyer) and I fully respected his appetite to know all the 'What If's' involved.
Because of his better understanding, he decided against signing the Documents. It also however gave him the confidence and the knowledge to go back to the lender and challenge the need for it. As it was a High Street Bank (i.e., not a fixed model lender) and as the Loan-to-Value was reasonably low, the bank agreed to lend without the Debenture – and they hadn't had a challenge like this before (in fact the client found himself in the comfortable place of knowing more about what a Mortgage Debenture was than the Bank Manager himself).
The message is: If you don't understand what you are about to sign, ASK
(https://www.listennotes.com/podcasts/mortgage-debentures-what-are-they-steve-F47CKSpJH2e/)