This is a periodic blog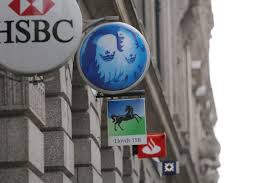 of mine, but probably increasingly important for the end of 2020 and 2021.
Traditionally, bankers would set up overdraft renewal dates to coincide with the availability of the borrowers year-end accounts, so a fulsome review of the business performance could take place. That still applies with large corporate borrowing facilities, but it has all become more fragmented for smaller businesses.
Often the 'Renewal Date' will just be 12 months after the original facility was discussed and put in place. The initial request for borrowing may have been prompted by seasonal pressures for the business, which could have been pre- or post-Xmas trading. That will mean that a good number of SME's overdrafts will be due for renewal in the coming weeks.
Too often its the bank gets in touch with the business to talk about renewal, sometimes just before it is due to expire. Overdraft renewals are no longer straightforward for bankers, as more desktop work is needed to meet regulatory requirements imposed upon them. Whilst we may complain about the 'Arrangement Fees' the banks charge, they no longer go anywhere near covering the costs of the work required.
Being approached at short notice to renew a facility that you may rely upon for cashflow, at a busy time when it is most needed, is not great as it will come with requests for information, sometimes financial projections.
My recommendation is that:
SME's with Overdraft Facilities that they rely on, should get on the front-foot and examine the last renewal documents. Find out when it is due for a fresh review and be proactive with the bank.
When renewal dates come at busiest times, propose a renewal date that suits you – perhaps when less pressurised. Justify it (if necessary) by explaining how it would be better for the bank as it could be timed with the release of financials or when you have more capacity to work with the bank on this.
Be prepared to pull together a pack of information for the bank which will leave it less 'to chance' that the bank will remain enthusiastic about supporting the business for another year.